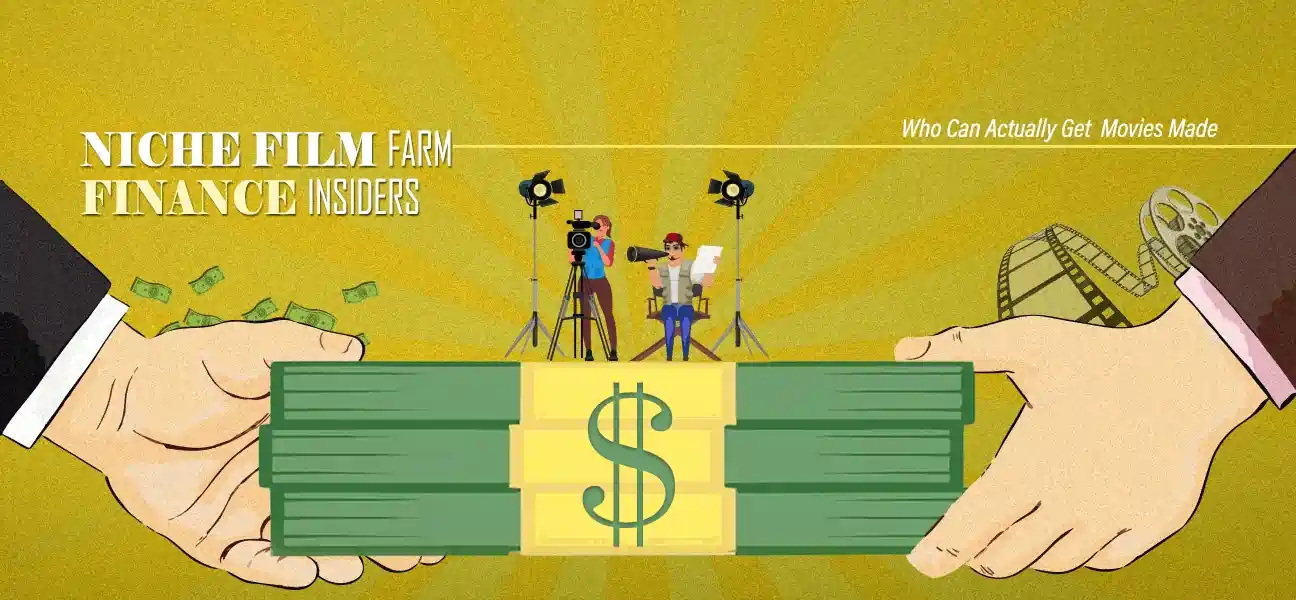 Welcome to Niche Film Farm!!
NFF is the powerhouse of film financing that brings dreams to life on the silver screen. With an unwavering commitment to the art of filmmaking, we stand as the industry's trusted insiders, harnessing our deep understanding of the intricacies that drive success. At Niche Film Farm, we recognize that finance serves as the backbone of any movie. It is our driving force to ensure that deserving projects no longer remain unreleased or incomplete due to financial constraints. As a financing company with an unparalleled grasp of the industry's inner workings, we rise above challenges and masterfully troubleshoot every obstacle that stands in the way of project execution. Our primary goal is to uplift and empower the extraordinary talents that shape the music and film industry. With our unflinching support, they find the recognition they deserve and the platform to showcase their brilliance. Niche Film Farm stands as a steadfast ally, guiding talented individuals towards their well-deserved spotlight. Through our extensive network and comprehensive industry knowledge, we transform aspirations into awe-inspiring realities. We possess the expertise and resources to navigate the competitive landscape, connecting projects with the right production houses, distributors, and platforms. By seamlessly blending artistry with business acumen, we ensure that the creative vision flourishes and resonates with audiences worldwide. Niche Film Farm thrives on innovation, employing cutting-edge financing strategies tailored to meet the unique needs of each project. We understand that financial limitations should never hinder the pursuit of creativity. Our dedicated team diligently explores every avenue to secure the necessary resources for success, so that artistic visions can thrive on the grandest scale. With Niche Film Farm as your trusted partner, you gain access to unparalleled power and strength in the world of film financing. We propel your dreams forward, igniting a force that drives your projects towards triumph. Join us on this extraordinary journey, as we reshape the landscape of cinema, one exceptional film at a time.
Founder of Niche Film Farm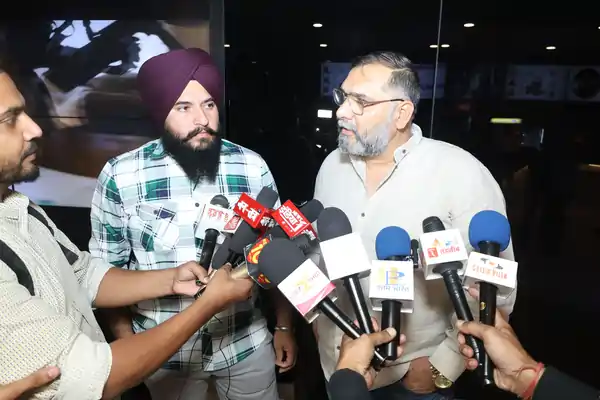 Mr. Harisharan Devgan, the visionary Chairman of Niche Group, is an extraordinary personality who encompasses the essence of a Farmer, Cinephile, Entrepreneur, Philanthropist, Animal Lover, and Nature Enthusiast. His diverse interests and passions empower him to create a positive influence across various domains. Driven by a deep sense of responsibility, Mr. Devgan strives to uplift the film fraternity and community as a whole. His unwavering commitment to continuous improvement sets him apart as a rare individual who constantly strives to surpass boundaries and excel in all endeavors. Mr. Devgan's profound love for the film and music industry is evident in his passion and deep knowledge of this dynamic realm. As a true connoisseur, he understands the intricate workings of the industry, effortlessly blending his expertise with keen business acumen. His vision, coupled with his deep-rooted knowledge, paves the way for groundbreaking ventures and transformative opportunities in the film and music industry.
Niche Film Farm supports uncompleted projects or films seeking promotion and advertising with all the financial resources and support they need to promote their film. We pursue the aisle of film promotion, where we want no film to remain untapped for promotions due to financial constraints. Through captivating trailers, dazzling visuals, strategic partnerships, customized finance solutions, and buzz-worthy campaigns, we bring films to life, ensuring they shine bright on the silver screen and leave an indelible mark in the hearts of viewers. It's a journey of storytelling, anticipation, and the relentless pursuit of creating unforgettable cinematic experiences.
# Our Specialization in Film Promotion and Advertising
I. Partner with Us
When you choose Niche Film Farm, you gain a dedicated partner committed to the success of your film. Our promotion and advertising services are designed to elevate the visibility of your film, engage your target audience, and generate excitement around your project. Let us help you create a buzz, capture the hearts of viewers, and propel your film to new heights of success.
II. Expertise and Experience
Our team has extensive expertise and experience in film promotion and advertising. We understand the dynamics of the film industry, the target audience, and the most effective financial strategies to generate buzz and drive audience engagement. With our knowledge and insights, we can develop tailored promotional campaigns that maximize the impact of your film.
III. Comprehensive Approach
We take a comprehensive approach to film promotion and advertising, covering various aspects of marketing to ensure maximum visibility and audience reach. From traditional advertising channels to digital and social media marketing, we create cohesive and integrated campaigns that leverage the strengths of each platform.
IV. Customized Strategies
We recognize that each film is unique and requires a customized marketing strategy. We take the time to understand your film's key elements, target audience, and objectives. Based on this understanding, we develop personalized financing and promotional strategies that align with your goals and help you connect with your target audience effectively.
V. Strong Network and Relationships
Over the years, we have built a strong network of industry connections, including media outlets, influencers, and key stakeholders. Our vast network enables us to secure valuable partnerships, media coverage, and promotional opportunities for your film. We leverage these connections to enhance the visibility and reach of your film during the promotion phase.
VI. Creativity and Innovation
We are committed to thinking outside the box and exploring innovative approaches to film promotion and advertising. We strive to create unique and engaging content that captures the essence of your film and resonates with your target audience. Our creative finance solutions help your film stand out in a crowded marketplace.
VII. Measurable Results
We understand the importance of measuring the success of film promotion and advertising efforts. Through data analysis and tracking, we provide you with measurable results and insights into the effectiveness of our campaigns. This allows us to make informed decisions and optimize finance & other strategies to maximize the impact of your film.
VIII. Client-Focused Approach
We prioritize your needs and objectives throughout the promotion and advertising process. Our team is dedicated to providing personalized attention and support, ensuring that your film receives the attention it deserves. We work closely with you to understand your vision and align our efforts with your goals, building a strong partnership.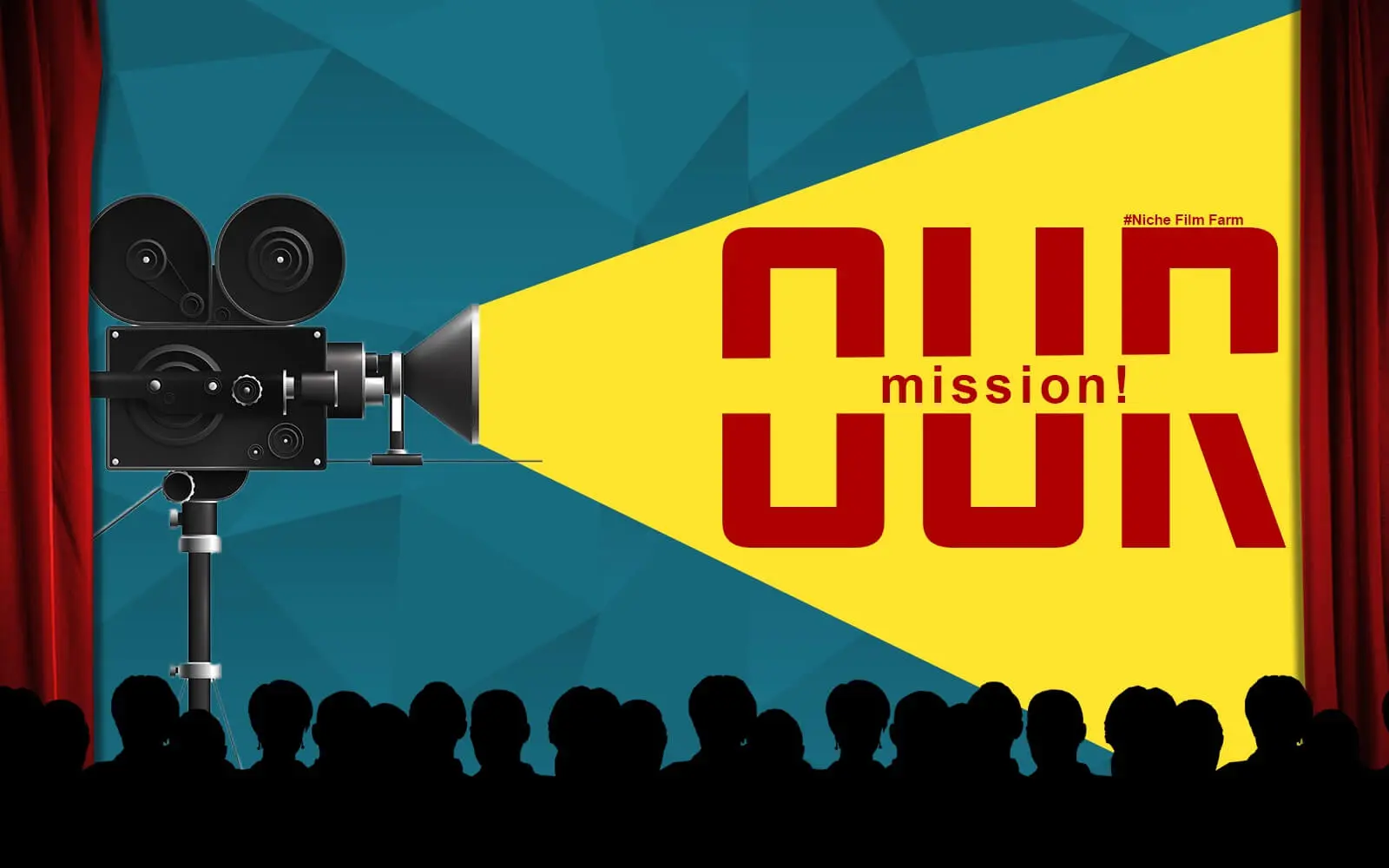 Our mission at Niche Film Farm is to revolutionize the film industry by empowering exceptional talents and transforming their dreams into awe-inspiring realities by becoming a reliable financial strength. We are dedicated to providing innovative and strategic film financing solutions that break down financial barriers and ensure deserving projects reach their full potential. By leveraging our deep industry knowledge, unwavering commitment, and extensive network, we aim to create a platform where creativity thrives and artists receive the recognition they deserve. Through our steadfast support, we aspire to reshape the landscape of cinema, fostering an environment where remarkable stories captivate audiences worldwide and inspire a new generation of filmmakers.
Our vision is to become a leading entity in the field of film financing, distinguished by our unwavering commitment to developing underutilized talent and serving as the preferred business partner for filmmakers seeking funding for unfinished projects. Through our visionary approach and adherence to artistic integrity, we envision a cinematic world where no distinctive talents and projects remain unflourished due to financial dearth. With our steadfast and astute financial support, NFF consistently pushes its vision beyond its limits to shape and nurture the industry through excellent talents.